Presentations

We want you to partner with us and spread the word of PRBI to your Youth Group and Church! Spreading the word of PRBI through presentations is a great way to inform others of all that is happening at PRBI and to share your own experiences of your time here. There truly is value in that!
You are the best presenter to the people who are in your own church family—they know you, love you, and will want to be involved in your passions for ministry to the youth in your church.
Your words and deeds have weight within your community!
We are asking for you to partner with us and book a PRBI presentation during a Sunday morning service as well as with your youth group.
Your help is important. Sending admissions reps out on the road, and maxing out at doing 40 presentations a year, is a ceiling we want to break through! We are asking that you—our PRBI alumni—partner with us to quadruple our presentation impact! We want to fill the dorms of PRBI to capacity with freshmen. With you partnering with us, this can happen!
Presentation Details:
Sunday Morning Service:
Ask your Pastor for 5 minutes to present.

Church presentation outline:

3.5 minutes—PRBI video.
1.5 minutes (max) — share one reason why you believe in PRBI.

Set up booth for people to take info from.
Youth Group Presentation:
Ask your Youth Pastor for 10 minutes of time.

Youth presentation outline:

1 minute—share who you are/intro yourself as alumni.
3.5 minutes—PRBI video.
1 minute—explain giveaway.
2.5 minutes—share 1 reason why you believe in PRBI.
2 minutes—announce giveaway winners.

Set up booth for people to take info from.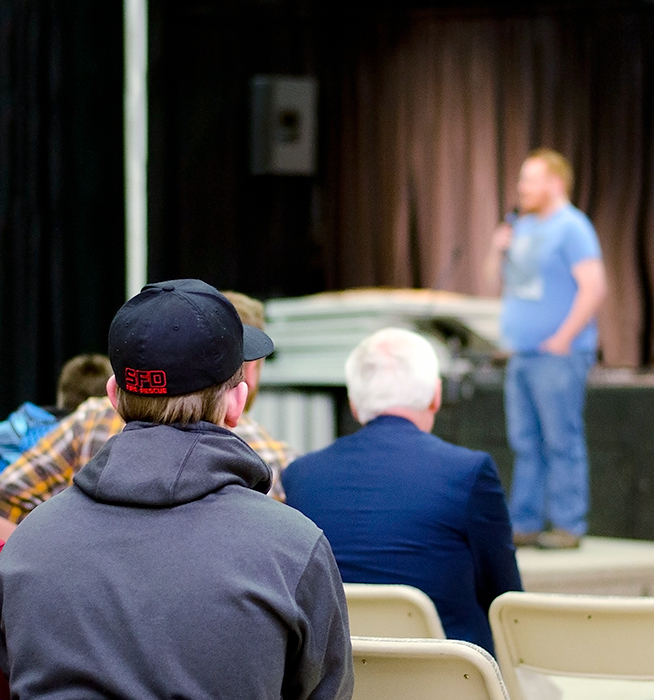 Interested? Let us know!

Let us know when you will be presenting, and we will ship you a promo booth, send some info about what is happening at PRBI, send you a few giveaways/draw items (for the youth group presentation), and be there as a resource for you!
Fill out this form to begin this process!