Why PRBI?
Many view an education as valuable in making a living but give little thought to education for living life. In PRBI's 80 year history as a Bible College, we have focused on the inerrant Word of God and disciple-making, mentoring students in their relationship with Jesus, others, and the world. Come join us in learning how to live well.
Prayer Alert
Jeremy Johnston
Director of Development

Praise God for His amazing love for us. Praying that His great love would flow through us to those around us.
Get To Know Us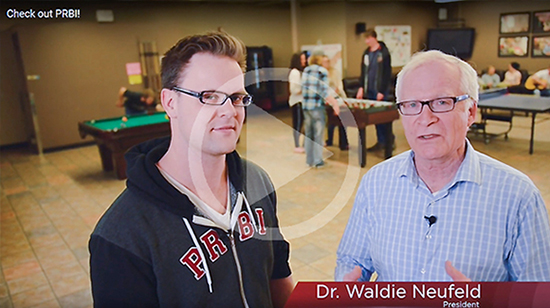 Chapel Messages