Our Disciple-Making Model
At PRBI, we are committed

to disciple-making.
We believe that disciple-making must be observed and practiced within the student body.
Discipleship is training students how they are to function within the body by teaching them who they are in Christ.
The goal of discipleship is to see each student discipled and being trained to disciple others.
The result of discipleship is seen in the development of student leadership which enables our students to minister and build into others.
The necessary outcome of disciple-making is reaching out to the lost.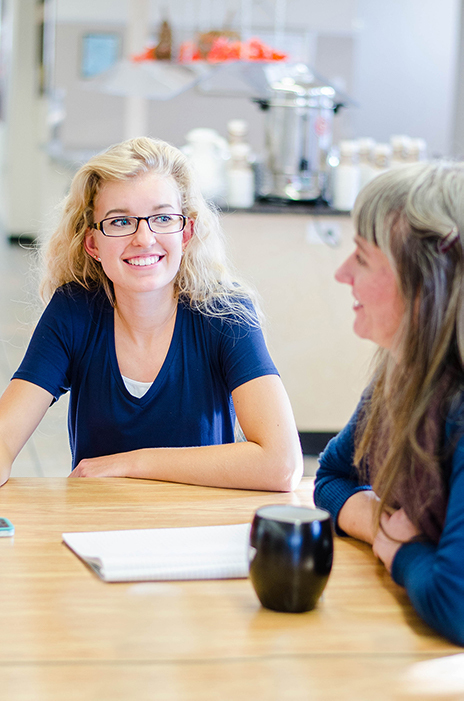 What is Discipleship at PRBI?
"We, as staff and students, welcome you to consider attending Peace River Bible Institute. Our College seeks to assist you in your spiritual journey through the art of disciple-making. It is an unique task of forming Christian character in our lives, through a relational and practical discipling approach. We're pleased to see our students and staff grow in their relationship with the Lord Jesus Christ as we journey together. Our graduates find ready employment in ministry and business when they focus on a Christ-centered walk. They also find ready acceptance in Canadian/American seminaries. Any time you invest in the study of God's Word will reap eternal rewards."
– Waldie Neufeld, Ph.D., 10th President of PRBI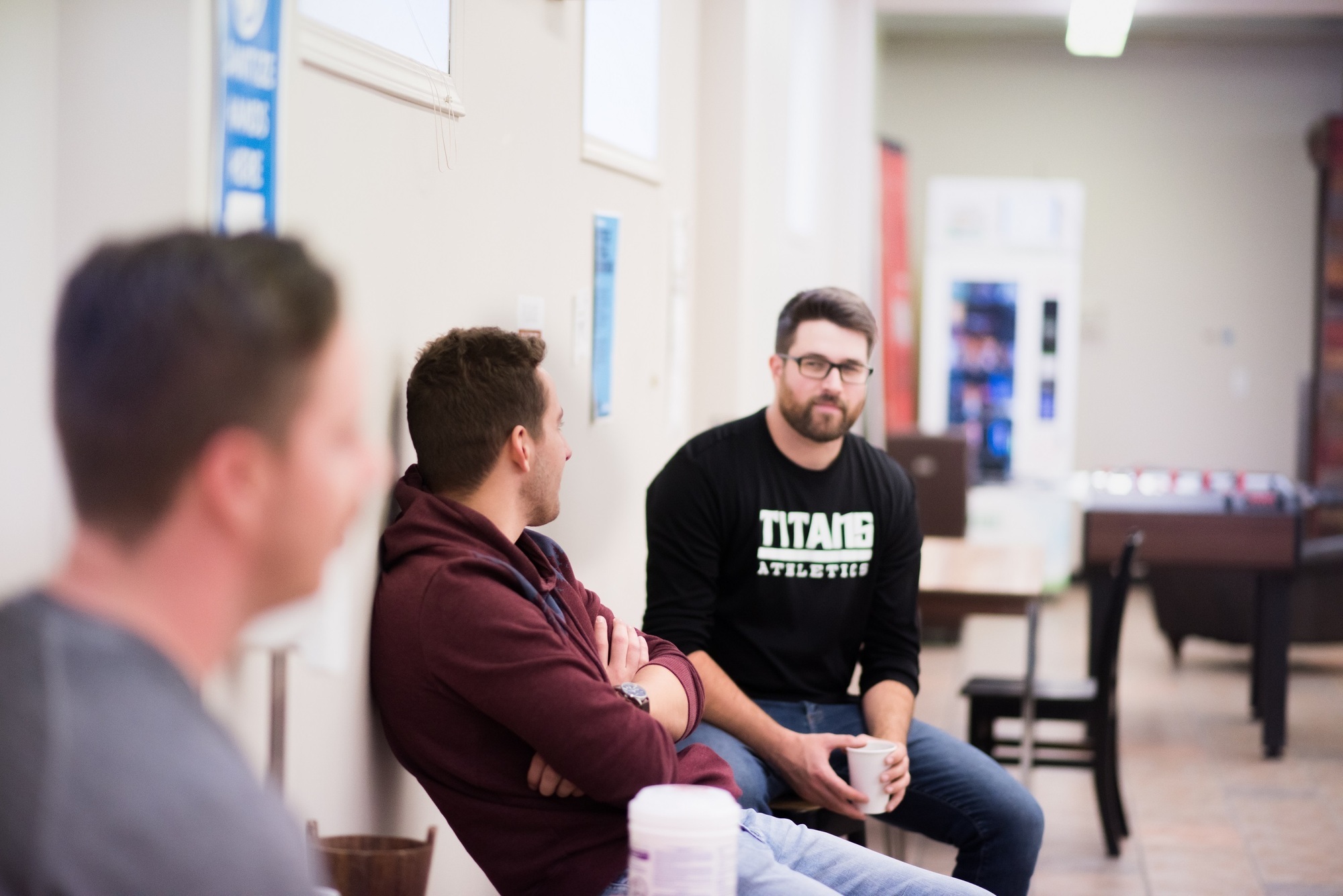 "Discipleship is 'a relationship where a spiritually minded person uses the Word of God to teach, reprove, correct, and train a learner in Christ how to live a God centered
life in faith, wisdom, and love.'"
– Colin McDougall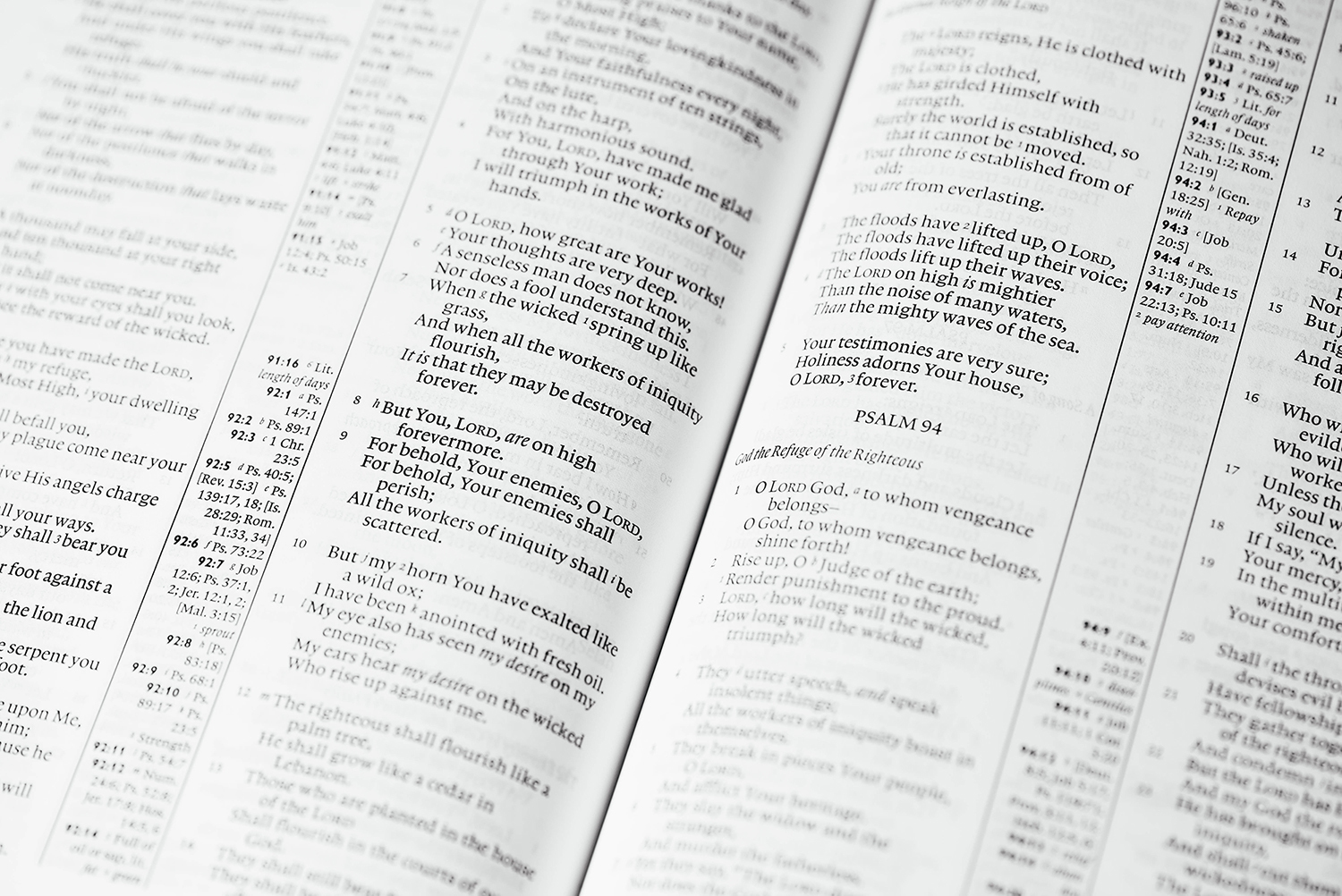 "Four years is a horrendously small price to pay in order to live a spiritually mature life... Four years is a horrendously small amount of time to reap lifelong benefits.
It can be an eternally valuable amount of time to work on your relationship with God, your knowledge of His Word, and your relationship with the church. So please, consider spending four years of your life at this school. It will transform you, like it did me."
– Josh Smolders, PRBI Alumnus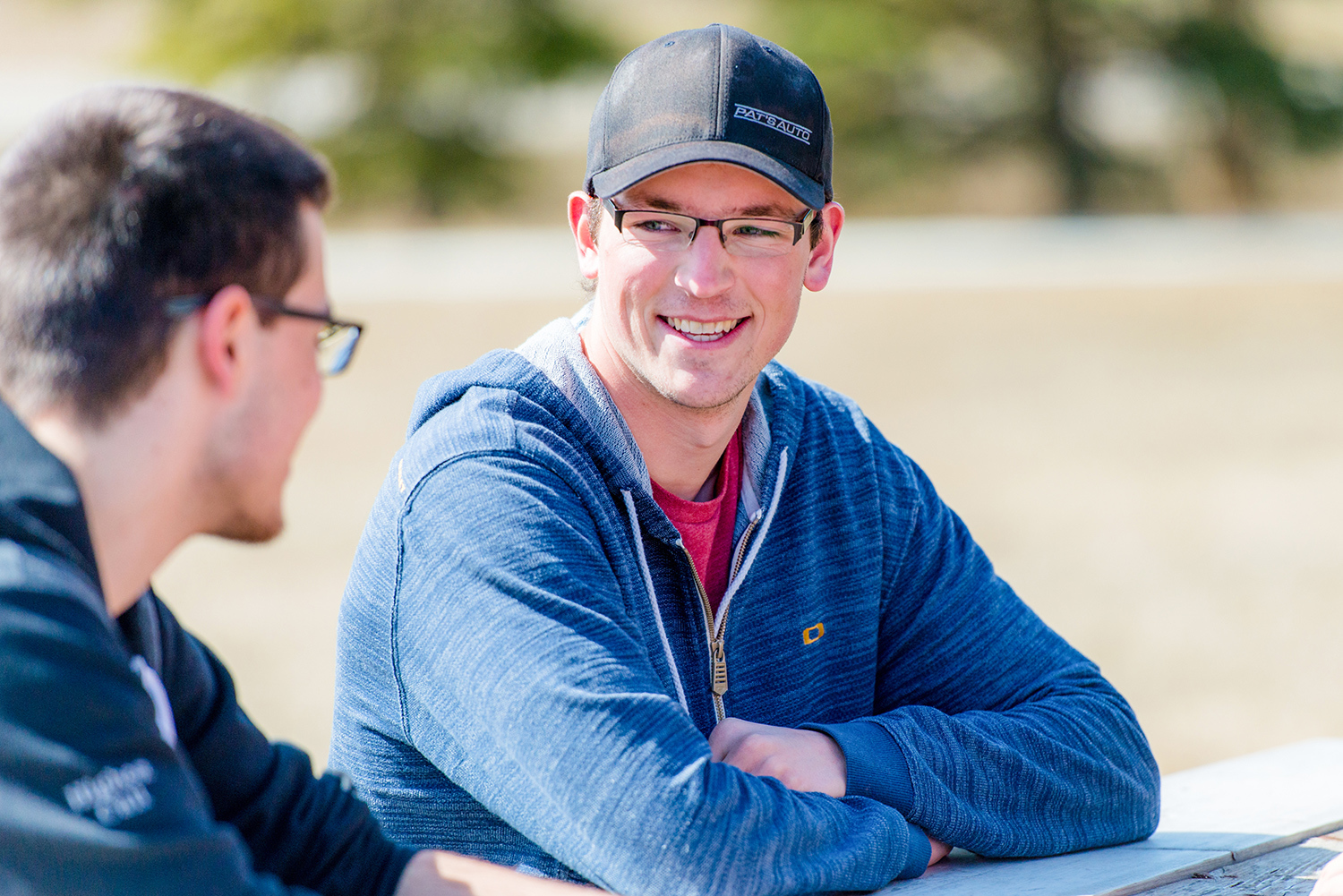 "

Grace, Vulnerability, and Relationships.
Interestingly enough, I have learned that these three words are especially intertwined with each other. When we are vulnerable in relationships, this is where we receive grace. Throughout my time at PRBI, God opened my eyes to these three components and how they are essential to living as a real disciple. When I have been open, honest, and vulnerable with where I'm really at and how I'm really doing in my relationship with God and with others, I have experienced grace. Learning how to walk in this way has been vital to my growth as a Christian. I can only continue to learn how to accept grace, vulnerability and relationships and then learn to give back in return. Living this way is something that I am excited about and this is something that I want to share with others as I go into the world."
– Camille Demers, PRBI Alumnus