Our Location
PRBI is situated in the heart of the Peace Country, rich in agriculture, oil, and forestry. Located in Sexsmith, AB, PRBI is 20 kilometers north of Grande Prairie, the largest city in the Peace Country.
Grande Prairie
Grande Prairie is a fifteen minute drive from the campus. With a population of over 60,000, this city offers shoppers a large selection of stores and businesses. You may also frequent the movie theatres, the Eastlink Centre or the County of Grande Prairie Sportsplex for an array of activities.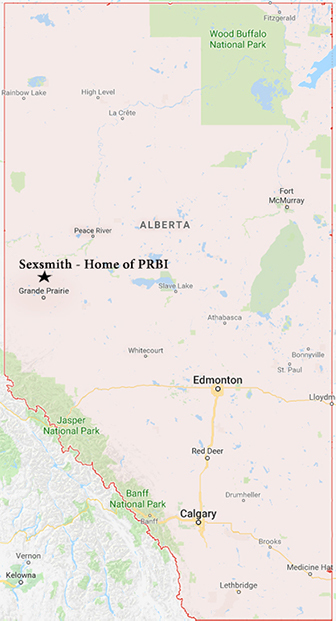 Sexsmith
The town of Sexsmith provides some shopping conveniences and services. There are places to eat out, including a Subway Cafe and three local restaurants. Two arenas in Sexsmith facilitate hockey and curling activities. The town Library, located in the Civic Centre, is affiliated with other libraries in the district and across the Province. Public education is provided by Robert W. Zahara School (Grade K to 6), St. Mary's Catholic School (Grades 1 to 9), and Sexsmith Secondary School (Grades 7 to 12).
Area Churches
PRBI encourages active, faithful attendance and involvement in any of the area churches. You will find numerous churches and various denominations within easy driving distance of the college. You are expected to attend one of these churches.